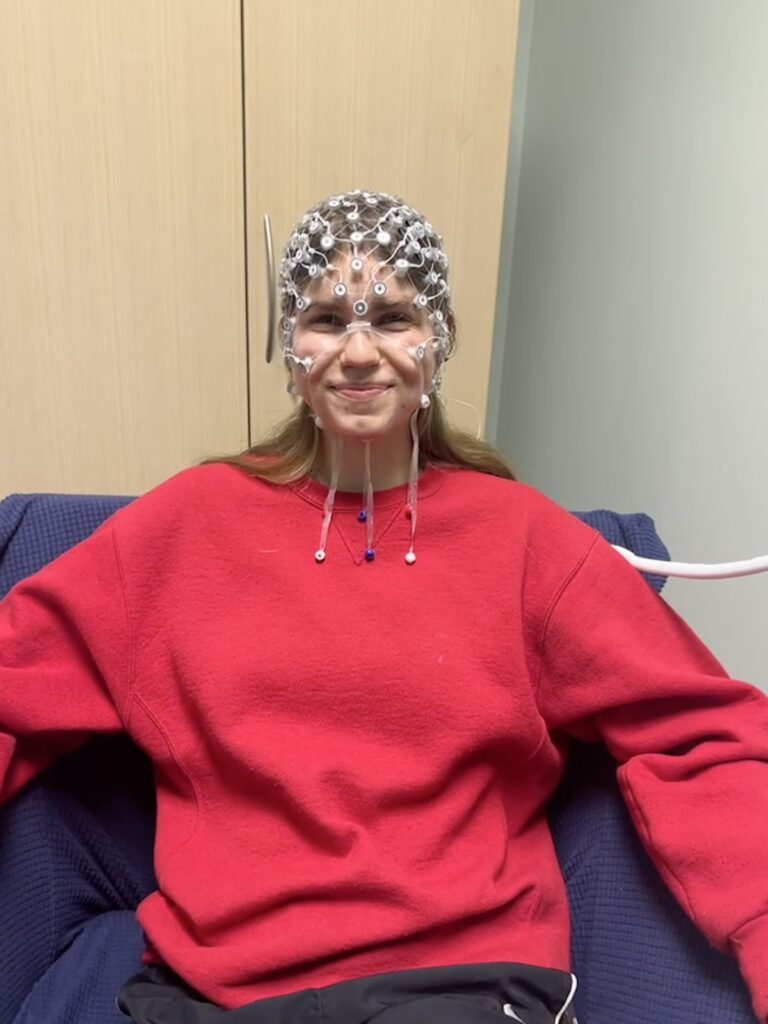 Adult Prediction Study:
In our current study, we are interested in observing the relationship between sound and sight in the brain. We are recruiting Autistic adults to find out more about how the brain reacts to audio-visual events, like a ball bounce. For the experiment, you will take part in various cognitive and social assessments, as well as undergo EEG to measure your brain waves in response to bounce sounds.
Let's get the ball bouncing! To sign up for our study, use the following link provided for the interest form and fill out your information.
Link to Qualtrics Interest Form
Causal Reasoning in Children:
In this study, we are investigating how kids with and without Autism Spectrum Disorder (ASD) come to understand cause and effect relationships. We use novel toys and activities to help us learn about how children interpret and infer cause and effect and how this understanding relates and provides insight into their cognition in general. Your child will play a series of 5-6 games and will be asked a few questions about each one.
Now recruiting infants 3-5 years old that have been diagnosed with autism.
Fill out our Google Form to participate!