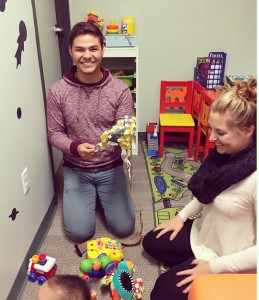 What can I expect?
The Developmental Neuroscience Lab runs studies with children between the ages of 8 months and 8 years of age. Our research focuses on different developmental behaviors (e.g. social referencing, joint attention, etc.) and the brain bases behind them. The majority of our studies have a play based behavioral component with different toys and experimenters, and an Event Related Potential (ERP) component which measures brain activity in response to audio or visual stimuli.
What is the commitment?
It is a 3 quarter, 12 hour/week time commitment. Students will be trained in and assist with all aspects of data collection and analysis using behavioral and ERP measures. Students will participate in regular group and individual meetings with the professor.
Completion of HDP1 or PSYC 101
3 quarter commitment of 12 hours/week
Must have prior experience with children. PLEASE BE ADVISED: 199 POSITIONS ARE AVAILABLE ONLY TO STUDENTS WHO CAN FULFILL THE THREE QUARTER COMMITMENT.
How can I apply?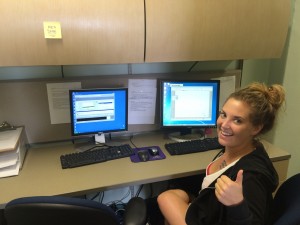 Email us at dnlab@ucsd.edu with a brief bio, research interests, and why you think you'd make a good addition to our team. Please be professional with your message as our 199 positions are treated as a job. Best of luck- we look forward to hearing from you!