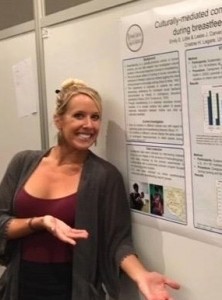 Emily Little
Emily is a fourth year student in the developmental psychology program studying culture and infant-caregiver interaction. She has done fieldwork in Vanuatu, Bolivia, and Guatemala, where she has volunteered with local NGOs on maternal-infant
health programs while documenting cultural variation in early socialization. Her recent projects have specifically explored the role of babywearing in caregiver responsiveness and cultural variation in communication during breastfeeding. She is also mentored by Cristine Legare at the Cognition, Culture, & Development Lab at University of Texas at Austin.
See Emily's personal website for more information. 
Hannah Van Etten
Hannah is a fifth year PhD student at UCSD's Department of Psychology. Her current research focuses on how children with Autism Spectrum Disorder are impacted in their social communication skills as a result of difficulties in understanding social cues. Hannah's interest in Autism research stem from her time as Teacher's Assistant and Behavior Therapist for children with Autism while residing on the east coast. She is also currently being trained in the assessment and diagnosis of Autism.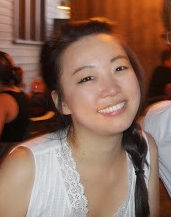 Jae Engle
Jae is a third-year PhD student in the neuroscience program at The Scripps Research Institute.  She is currently using  event-related potential (ERP) associative learning paradigm to examine reward processing in children with or without autism.  Additionally, she is interested in STEM learning and facilitating the development of scientific reasoning skills.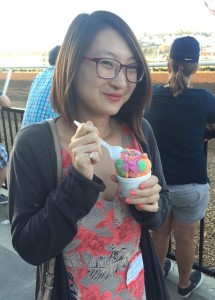 Tiffany Wang
Tiffany is a third year PhD student in the Psychology department at UCSD. After graduating fro UCSD with a B.A/B.S in psychology and biology, she began working with Dr. Aubyn Stahmer at the Child and Adolescent Services Research Center looking at different ways to bring evidence based practices into community settings. She is now working on an intervention project for infants at high risk for autism. She is also interested in looking at possible biological or behavioral markers in infants at risk for autism.
Affiliates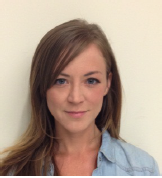 Jayd Blankenship
Jayd received her B.S. from UCSD and is currently working on an independent project that studies the relationship between quality of attachment and facial processing in 14-16 month olds. She is also working on her Masters at CalState San Marcos under Dr. Kimmie Vanderbilt.
SaveSave
SaveSave
SaveSave